With an advanced degree in taxation and an interdisciplinary background in law, business, and non-profits, Kimberly's practice includes taxation, estate planning, trust and estate administration, as well as advising businesses, tax-exempt organizations, and social enterprises.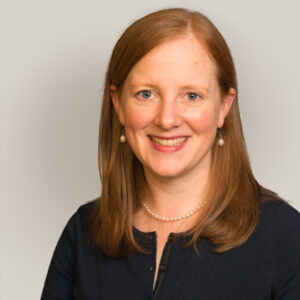 Kimberly works with individuals and married couples to prepare wills and trusts, implement tax minimization strategies, and develop creative solutions for a variety of individual circumstances. She also advises start-ups, benefit corporations, and non-profit organizations on matters including taxation, corporate governance, and transactions.
Kimberly represents clients' interests across a range of federal and state tax controversy matters, including collections, examinations, appeals, and litigation. She also represents fiduciaries in a wide range of estate and trust administration matters.
Prior to law school, Kimberly worked in the non-profit sector for almost a decade, most recently serving as Director of Development for Ecotrust, a non-profit conservation organization headquartered in Portland, Oregon. Her experience led her to pursue a legal career in tax law with the goal of facilitating social change through philanthropy, business, and social enterprise.
Following law school, Kimberly served as General Counsel at a finance and business-consulting firm serving clients in the clean energy and sustainability sectors. She also worked as an associate attorney for a small local law firm and served as an Adjunct Instructor at the University of Oregon School of Law, supervising the Portland-based In-House Counsel Externship Program.
Kimberly is the President of the Board of the Commons Law Center, a non-profit affiliate law firm launched by Catalyst members in 2016 to revolutionize access to basic legal services, information, and support for underserved people. She also serves on the Executive Committee of the Portland Tax Forum and previously volunteered as a board member of Montessori Northwest and Columbia Riverkeeper.
Kimberly has an LL.M. in Taxation from the University of Washington and a J.D. from Gonzaga University School of Law. She received her B.S. in Environmental Science from Brown University. She is licensed to practice law in the State of Oregon.
Born and raised in Eugene, Kimberly enjoys spending time with her family exploring Portland and the greater Pacific Northwest, practicing Barre3, cycling, playing cello, gardening, and cooking with fresh ingredients grown close to home.
We look forward to connecting with you.